Water-to-air-heaters
KVK 230 HEAT CONTAINER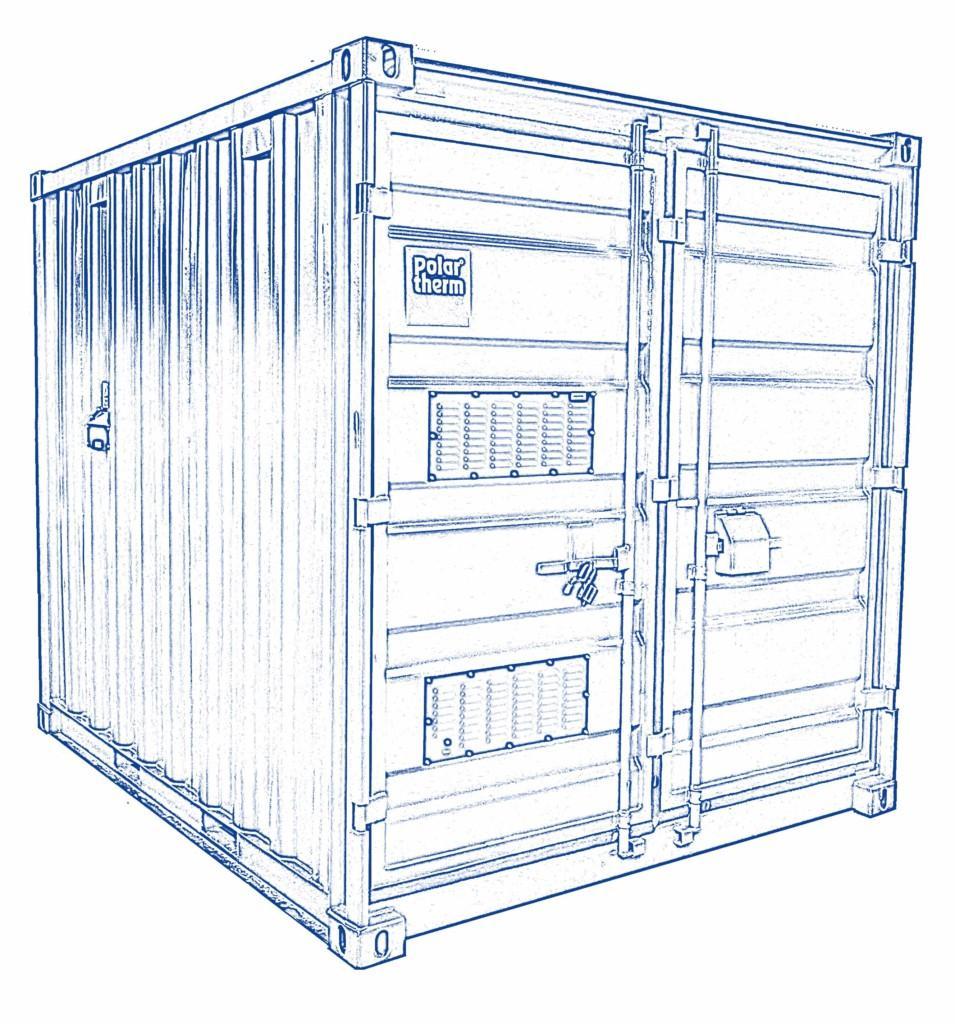 Polar KVK 230 is a ready-to-use hot water container. With the help of the container, a large amount of heat can be easily supplied to e.g. warehouses, construction sites, halls and greenhouses. KVK 230
Standard equipment
The hot water container consists of a cast iron hot water boiler equipped with an oil burner, a frequency converter-controlled circulating water pump, piping with valves and instruments, an expansion tank, an oil pre-heater and control automation.
The hot water container is equipped with an interior light and has a 230V/1N~ electrical outlet. Like a normal container, the Polar KVK 230 container has forklift pockets at the bottom and lifting lugs at the top.
The water to be heated in the KVK 230 heater is led along the pipeline to the space to be heated to the terminal devices. The replacement air needed by the heater is taken from the intake grills in the container. The pipe connections of the container are located at the back in a separate connection panel and all parts are within the outer dimensions of the container.
The container is also equipped with a powder fire extinguisher, an extension pipe and a telescopic ladder and their transport racks. The walls and roof of the container are insulated with 10 cm sandwich panels.