The newest product to the WHT family is the model WHT 15.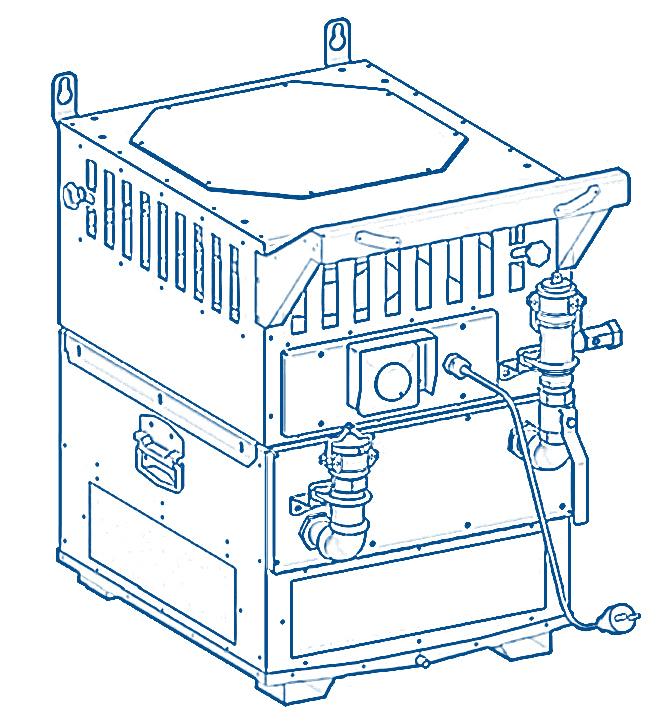 The WHT 15 heater, which works with 230V, has an 80/50°C model water cell, and the upper part of the device has blowing grates on each side, which can be adjusted separately. 1″ The outlet connections are directed upwards and the water hoses coming from above can be attached to the sturdy handle.
The fan can be infinitely adjusted with the potentiometer and the mesh filter in the lower part cleans the largest dusts from the room.
You can also use a blowing hood for blowing, and for this the device has an adapter (Ø315mm).
The heater also has lifting lugs, which can be used to hang the device from the ceiling, as well as lifting handles on the sides for moving the device.