Airfield heating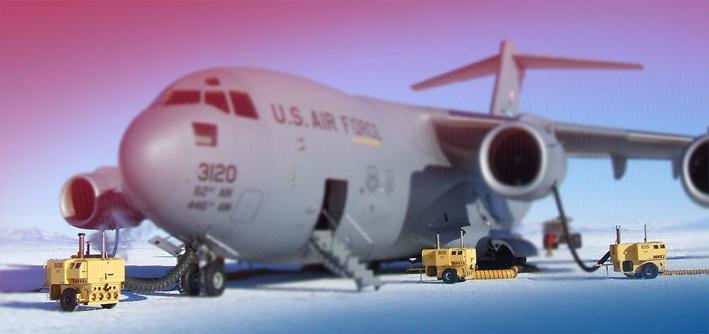 At the end of 20th century the US Air Force were planning to replace their old obsolete AGE (Aerospace Ground Equipment) heaters. Polartherm then was fortunate to take part in the tender and in a fierce international competition, won the award. The heater was called NGH-1 (New Generation Heater). The current version of the ground support heater is called HDU-43 which is an avolution model of the original (obsolete) NGH-1.
The first deliveries took place in the year 2000 and nowadays there are over 5600 heaters in use on AFB's all over the world from Alaska to Antarctic.
With very few warranty issues and a minimal spares parts need, the units have operated to full satisfaction of the users and maintainers around the world.
The yellow units in the above picture are used by the US National Science Foundation on their Antarctic McMurdo Research Station and on the South Pole itself. These units were modified only slightly from the standard version to function in the Antarctic conditions. See References and read the "Story of a water jar" of the first units delivered to McMurdo.