References, airfield heating
McMurdo Research Station, Antarctica (77°51'S 166°40'E) 

Story of two water bottles
The United States National Science Foundation (NSF) has a large Antarctic research station at McMurdo on the Antarctic. While ships can reach the station during Antarctic Mid-Summer, all supplies have to be flown over during the winter. US Air National Guard (ANG) provides the flight service with planes (mostly C-130 Hercules) landing on ice on skis. While on the "Ground", the planes must be kept warm, and engines need to be pre-heated for start. 25 Polartherm NGH heaters, slightly modified and painted yellow so they can be found after snowstorms, have provided this heat from 2005.
On South Pole itself, there is an international Research and Science facility, which also is supplied by air for food and necessary people and equipment transportation. The McMurdo Ground Support Group approached us in 2007 asking if our NGH's could be used on the Pole itself also. The big question was the Altitude: the South Pole elevation is 3 km (10,000 feet). It was not certain if the heater and the included Diesel engine would work in the thin air at this elevation. Polartherm's then CEO, Mr. Paavo Sorvakko, took out his old thermodynamics books (from his College times 35 years back) and started calculating. As expected, he could make no heads or tails out of it.
To further the case, Paavo sent an email to McMurdo: "Just send the heater up there and test it! Our heaters work anywhere!" For further confirmation he wrote: "Should it happen that you cannot get the heater working, I will personally send you a bottle of the best Finnish Vodka there is. In return, if it works as I am sure it will, you will have to send me some water you melted with our heater at the Pole!"
Two weeks went by and a laconic email came back: "Where can I send this water?"
In due time, we received two plastic sample bottles with water and a note saying that the water was melted from a drill sample and, before this, had not seen the sunlight in 1.5 Million years.
The water is still there as the water has always remained on Earth and is clean as crystal. Only the bottle plastic has turned brown with time.
In addition to the 25 pcs of NGH heaters at McMurdo there are five NGH's now in service at the South Pole.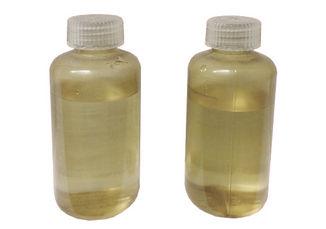 Eielson AFB, Alaska (64°39′56″N 147°06′05″W)
It was in year 2000 that Polartherm delivered the first ground support heaters to US Air Force. Since then a total of 5600 units have been delivered to Air Force Bases all over the world from Alaska to Antarctic. Eielson AFB is one of the AFB's using ground support heaters manufactured by Polartherm.
With very few warranty issues and a minimal spares parts need, the units have operated to full satisfaction of the users and maintainers around the world.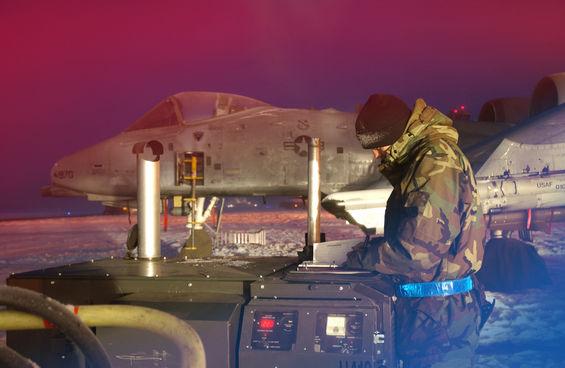 Thule AFB, Greenland (76°31'52"N 068°42'11"W)
One of the requirements that US Air Force had for their new ground support heater back in 1999 was that it should start at -25°F/-32°C. The test was conducted at McKinley climatic laboratory at Eglin Airforce Base and the NGH-1 passed the test without any problems. At Thule Air Base the temperature may get as low as -50°C so the performance of the heater is in Thule often put to real test also.
Thule Air Base is the U.S. Armed Forces' northernmost installation, located 750 miles north of the Arctic Circle and furthermore Thule is home to the northernmost deep water port in the world. Thule has a polar climate which means long and cold winters.
Lapland Air Command, Rovaniemi Finland (66°30'N 025°44'E)
The Finnish Air Force  is one of the branches of the Finnish Defence Forces. Its peacetime tasks are airspace surveillance, identification flights and prevention of unauthorized use of Finnish airspace.
The primary fighter of the air force is the NATO-compatible F-18 Hornet and the primary ground support heater of FiAF is Polartherm's NATO-compatible HDU-43.